▼ Books Currently Being Read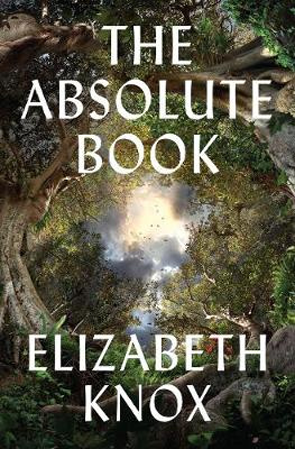 The Absolute Book

Elizabeth Knox
An epic fantasy...
Taryn Cornick believes that the past is behind her - her sister's death by violence, and her own ill-concieved revenge. She has chosen to live a life more professional than personal. She has written a book about the things that threaten libraries - insects, damp, light, fire, carelessness and uncaring. The book is a success, but not all of the attention it brings her is good. There are questions about a fire in the library at Princes Gate, her grandparents' house, and about an ancient scroll box known as the Firestarter. A policeman, Jacob Berger, has questions about a cold case. There are threatening phone calls. And a shadowy young man named Shift appears, bringing his shadows with him. Taryn, Jacob, Shift - three people are driven towards a reckoning felt in more than one world.
STATUS: Reading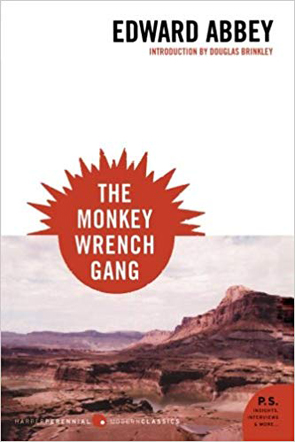 The Monkey Wrench Gang

Edward Abbey
Audacious, controversial and hilarious...
Ex-Green Beret George Hayduke has returned from war to find his beloved southwestern desert threatened by industrial development. Joining with Bronx exile and feminist saboteur Bonnie Abzug, wilderness guide and outcast Mormon Seldom Seen Smith, and libertarian billboard torcher Doc Sarvis, M.D., Hayduke is ready to fight the power - taking on the strip miners, clear-cutters, and the highway, dam, and bridge builders who are threatening the natural habitat. The Monkey Wrench Gang is on the move - and peaceful coexistence be damned!
STATUS: Reading.
Dune

Frank Herbert
Classic Science Fiction...
Melange, or 'spice', is the most valuable - and rarest - element in the universe; a drug that does everything from increasing a person's life-span to making intersteller travel possible. And it can only be found on a single planet: the inhospitable desert world Arrakis.
Whoever controls Arrakis controls the spice. And whoever controls the spice controls the universe.
When the Emperor transfers stewardship of Arrakis from the noble House Harkonnen to House Atreides, the Harkonnens fight back, murdering Duke Leto Atreides. Paul, his son, and Lady Jessica, his concubine, flee into the desert. On the point of death, they are rescued by a band for Fremen, the native people of Arrakis, who control Arrakis' second great resource: the giant worms that burrow beneath the burning desert sands.
In order to avenge his father and retake Arrakis from the Harkonnens, Paul must earn the trust of the Fremen and lead a tiny army against the innumerable forces aligned against them.
And his journey will change the universe.
STATUS: Reading