▼ Books Currently Being Read
Veniss Underground

Jeff Vandermeer
Vandermeer's debut novel...
Nicholas seeks to escape his demons in the city of Veniss' shadowy underground. But in so doing, he makes a deal with the devil himself. His twin sister, Nicola, embarks on a feverish search for him. And while discovering the city's hidden secrets, she'll spin her own hypnotic tale.
Nicola's lover Shadrach is haunted by her mysterious disappearance. In the grip of despair, he decides to embark on a mythic journey. Shadrach must steel himself to visit the nightmarish levels deep beneath the surface of the city to bring his love back to the light. For these depths hold perils that are both complex and chilling. There, he will find wonders beyond imagining . . . and horrors greater than the heart can bear.
STATUS: Reading.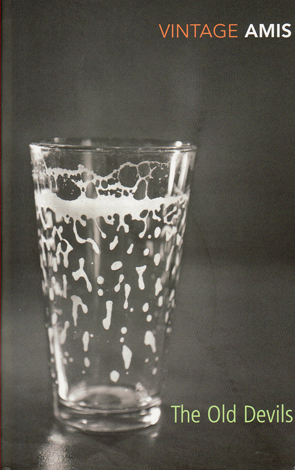 The Old Devils

Kingsley Amis
Winner of the Booker Prize, 1986...
Malcolm, Peter and Charlie and their Soave-sodden wives have one main ambition left in life: to drink Wales dry. But their routine is both shaken and stirred when they are joined by professional Welshman Alun Weaver (CBE) and his wife, Rhiannon.
STATUS: Reading.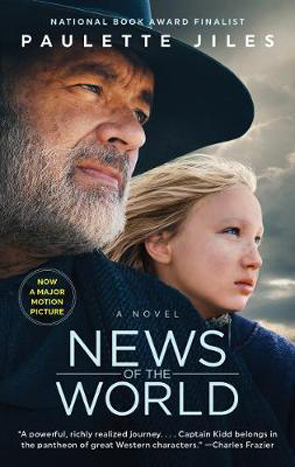 News of the World

Paulette Jiles
About this book...
It is 1870 and Captain Jefferson Kyle Kidd travels through northern Texas, giving live readings to paying audiences hungry for news of the world. In Wichita Falls, he is offered a $50 gold piece to deliver a young orphan to her relatives in San Antonio. Their 400-mile journey south through unsettled territory and unforgiving terrain proves difficult and at times dangerous. Arriving in San Antonio, the reunion is neither happy nor welcome. The captain must hand Johanna over to an aunt and uncle she does not remember - strangers who regard her as an unwanted burden. A respectable man, Captain Kidd is faced with a terrible choice: abandon the girl to her fate or become-in the eyes of the law-a kidnapper himself.
STATUS: Reading.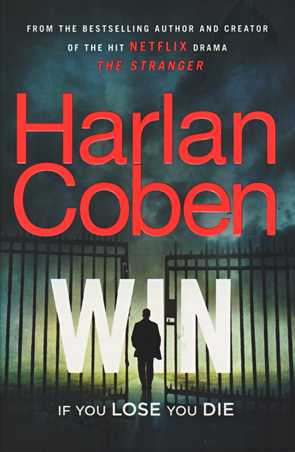 Win

Harlan Coben
Coben's Latest Thriller...
Over twenty years ago, heiress Patricia Lockwood was abducted during a robbery of her family's estate, then locked inside an isolated cabin for months. Patricia escaped, but so did her captors, and the items stolen from her family were never recovered. Until now. On New York's Upper West Side, a recluse is found murdered in his penthouse apartment, alongside two objects of note - a stolen Vermeer painting and a leather suitcase bearing the initials WHL3. For the first time in years, the authorities have a lead not only on Patricia's kidnapping but also on another FBI cold case, with the suitcase and painting both pointing them towards one man. Windsor Horne Lockwood III - or Win as his few friends call him - doesn't know how his suitcase and his family's stolen painting ended up in this dead man's apartment. But he's interested, especially when the FBI tell him that the man who kidnapped his cousin was also behind an act of domestic terrorism, and that he may still be at large. The two cases have baffled the FBI for decades. But Win has three things the FBI does not: a personal connection to the case; a large fortune; and his own unique brand of justice ...
STATUS: Reading.
At Night All Blood Is Black

David Diop
Shortlisted for the International Booker Prize, 2021...
Alfa and Mademba are two of the many Senegalese soldiers fighting in the Great War. Together they climb dutifully out of their trenches to attack France's German enemies whenever the whistle blows, until Mademba is wounded, and dies in a shell hole with his belly torn open.
Without his more-than-brother, Alfa is alone and lost amidst the savagery of the conflict. He devotes himself to the war, to violence and death, but soon begins to frighten even his own comrades in arms. How far will Alfa go to make amends to his dead friend?
STATUS: Reading.