▼ Books Currently Being Read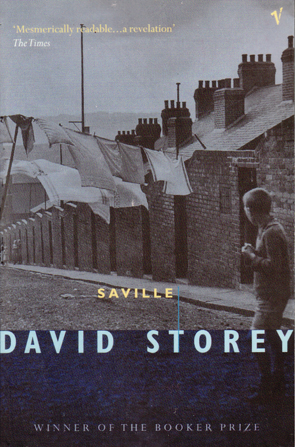 Saville

David Storey
Winner of the Booker Prize, 1976...
In spite of his brilliance, Colin Saville doesn't fit in easily at the grammar school in town. 1940s middle-class society is so different from the mining village of his childhood. He makes tentative friendships and meets girls over long, empty summers but feels like an outsider with them and, increasingly, at home.
Following the pattern of David Storey's own early years, Saville is a portrait of the tensions between parents and children, the difficulties of making one's own way in life, and the social divisions that persist still.
STATUS: Reading
Foucault's Pendulum

Umberto Eco
A literary thriller...
Three book editors, jaded by reading far too many crackpot manuscripts on the mystic and the occult, are inspired by an extraordinary conspiracy story told to them by a strange colonel to have some fun. They start feeding random bits of information into a powerful computer capable of inventing connections between the entries, thinking they are creating nothing more than an amusing game, but then their game starts to take over, the deaths start mounting, and they are forced into a frantic search for the truth.
STATUS: Reading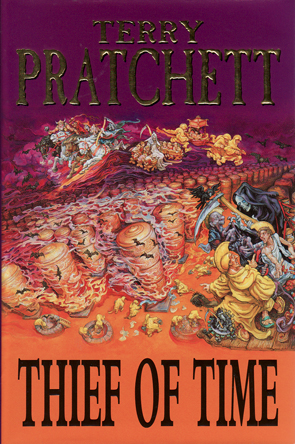 Thief of Time

Terry Pratchett
The 26th book in the Discworld series...
Time is a resource. Everyone knows it has to be managed. And on the Discworld that is the job of the Monks of History, who store it and pump it from the places where it's wasted (like the underwater - how much time does a codfish need?) to places like cities, where there's never enough time. But the construction of the world's first truly accurate clock starts a race against, well, time for Lu Tze and his apprentice Lobsang Ludd. Because it will stop time. And that will only be the start of everyone's problems. THIEF OF TIME comes complete with a full supporting cast of heroes, villains, yetis, martial artists and Ronnie, the fifth Horseman of the Apocalypse (who left before they became famous).
STATUS: Reading