Long regarded as one of the pinnacles of Western literature, The Iliad tells the story of the Trojan War in its final days, as Achilles, the supreme Grecian warrior, withdraws from the conflict over a disagreement with Agamemnon.
The ancient Greeks regarded this epic poem as a representation of real history, and in the 19th century the Homer enthusiast and amateur archaeologist, Heinrich Schliemann, excavated what is now believed to be the site of the ancient conflict.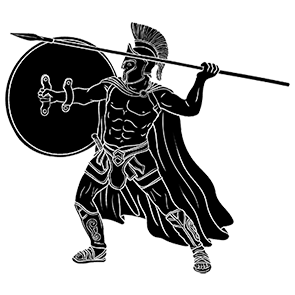 For this special reading project I plan to eventually provide summaries of each of the twenty four books of The Iliad, notes on characters and the Greek Gods, a character map and a general discussion at the end.
Click here to visit the main page for this special reading project.
(Please Note: This is an ongoing project and not all pages are complete)