The Surgeon of Crowthorne

Simon Winchester
About this book...
The making of the Oxford English Dictionary was a monumental 50 year task requiring thousands of volunteers. One of the keenest volunteers was a W C Minor who astonished everyone by refusing to come to Oxford to receive his congratulations. In the end, James Murray, the OED's editor, went to Crowthorne in Berkshire to meet him. What he found was incredible - Minor was a millionaire American civil war surgeon turned lunatic, imprisoned in Broadmoor Asylum for murder and yet who dedicated his entire cell-bound life to work on the English language..
STATUS: Reading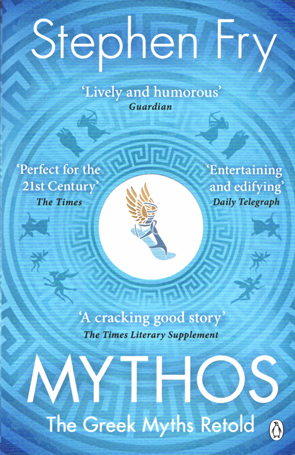 Mythos

Stephen Fry
The Greek Myths retold ...
The Greek myths are amongst the best stories ever told, passed down through millennia and inspiring writers and artists as varied as Shakespeare, Michelangelo, James Joyce and Walt Disney.
They are embedded deeply in the traditions, tales and cultural DNA of the West. They include tales of Zeus, the birth of Athena, the story of Cronus and Gaia's revenge on Ouranos, the tragedy of King Midas and characters like the huntress, Artemis.
STATUS: Reading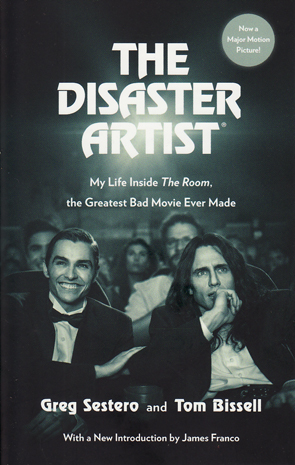 The Disaster Artist

Greg Sestero and Tom Bissell
The story of the cult film, The Room...
In 2003, an independent film called The Room - starring and written, produced, and directed by a mysteriously wealthy social misfit named Tommy Wiseau - made its disastrous debut in Los Angeles. Described by one reviewer as 'like getting stabbed in the head', the $6 million film earned a grand total of $1,800 at the box office and closed after two weeks. Over a decade later, The Room is an international cult phenomenon, whose legions of fans attend screenings featuring costumes, audience rituals, merchandising and thousands of plastic spoons. In The Disaster Artist, Greg Sestero, Tommy's co-star, recounts the film's bizarre journey to infamy, explaining how the movie's many nonsensical scenes and bits of dialogue came to be and unraveling the mystery of Tommy Wiseau himself.
STATUS: Reading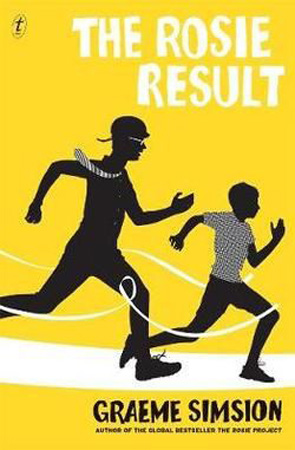 The Rosie Result

Graeme Simsion
The third book in the Rosie series...
I was standing on one leg shucking oysters when the problems began...'Don and Rosie are back in Melbourne after a decade in New York, and they're about to face their most important project. Their son, Hudson, is having trouble at school- his teachers say he isn't fitting in with the other kids. Meanwhile, Rosie is battling Judas at work, and Don is in hot water after the Genetics Lecture Outrage. The life-contentment graph, recently at its highest point, is curving downwards. For Don Tillman, geneticist and World's Best Problem-Solver, learning to be a good parent as well as a good partner will require the help of friends old and new. It will mean letting Hudson make his way in the world, and grappling with awkward truths about his own identity. And opening a cocktail bar.
STATUS: Reading