▼ Books Currently Being Read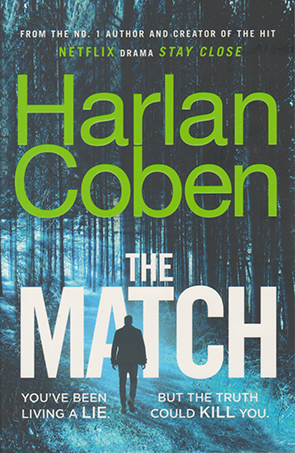 The Match

Harlan Coben
Coben's New Thriller...
As a young child, Wilde was found living a feral existence in the Ramapo mountains of New Jersey. He has grown up knowing nothing of his family, and even less about his own identity. He is known simply as Wilde, the boy from the woods.
But when a match at an online ancestry database puts him on the trail of a close relative - the first family member he has ever known - he thinks he might be about to solve the mystery of who he really is. Only this relation disappears as quickly as he's resurfaced, having experienced an epic fall from grace that can only be described as a waking nightmare.
Undaunted, Wilde continues his research on DNA websites where he becomes caught up in a community of doxxers, a secret group committed to exposing anonymous online trolls. Then one by one these doxxers start to die, and it soon becomes clear that a serial killer is targeting this secret community - and that his next victim might be Wilde himself...
The Finishers: The Barkley Marathons

Alexis Berg & Aurélien Delfosse
A book about one of the most mythical running races on Earth...
It is a race like no other: there is no website to take entries; participants are selected from those who find a way to submit written applications and the $1.60 entry fee; only around 40 people are chosen to run, with condolences from the race director. The course, based in the Cumberland Mountains of Tennessee, was inspired by the failed escape of James Earl Ray, Martin Luther King Jr's assassin, amid the unforgiving landscape and vegetation where Ray's prison was based. Runners must complete five roughly 20-mile loops - those who manage to complete only three laps are deemed to have achieved the 'fun run' - with a total elevation climb equal to two ascents of Mount Everest. Since 1986, only 15 people have ever finished. This publication celebrates their achievements.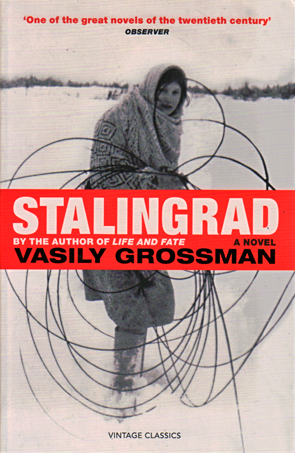 Stalingrad

Vasily Grossman
The prequel to Life and Fate...
In April 1942, Hitler and Mussolini plan the huge offensive on the Eastern Front that will culminate in the greatest battle in human history.
Hundreds of miles away, Pyotr Vavilov receives his call-up papers and spends a final night with his wife and children in the hut that is his home. As war approaches, the Shaposhnikov family gathers for a meal: despite her age, Alexandra will soon become a refugee; Tolya will enlist in the reserves; Vera, a nurse, will fall in love with a wounded pilot; and Viktor Shtrum will receive a letter from his doomed mother which will haunt him forever.
For months, Soviet forces are driven back inexorably by the German advance eastward and eventually Stalingrad is all that remains between the invaders and victory. The city stands on a cliff top by the Volga River. The battle for Stalingrad – a maelstrom of violence and firepower – will reduce it to ruins. But it will also be the cradle of a new sense of hope.