Blog Archive - November 2021
2 November 2021
New Panoramas
With my next review being a little while off yet – I'm only just over halfway through Dickens's Nicholas Nickleby – I decided this morning to quickly update some of the panoramic shots that feature as a carousel at the bottom of our main page. It hasn't been possible while Covid lockdown was happening to go anywhere to take pictures for the website. Over the last few weeks, when lockdown ended, we have been taking some more photos. I've added three new panoramas to the bottom of our main page this morning. Also, I've added the Google Earth icon to the captions for most of the pictures. If you click on the Google Earth icons, they will open Google Earth and show you the location the picture was taken.
Apart from that, we're just waiting for the Booker Prize to be announced (about Thursday, our time). I've reviewed four of the six shortlisted books, and last month I chose The Promise by Damon Galgut as my pick for the prize this year.
- bikerbuddy
4 November 2021
Booker Prize 2021 Announcement
The winner of the Booker Prize for 2021 was announced at 7am Sydney time this morning. I'd just finished breakfast and pulled the live stream of the ceremony up on my iPad to watch. I was pleased to see Damon Galgut announced as the winner for his book The Promise, the story of a South African family told over several generations, during and after Apartheid.
I read four of the shortlisted books this year. The other three were Great Circle by Maggie Shipstead, The Fortune Men by Nadifa Mohamed and Bewilderment by Richard Powers. After reviewing them I made a prediction in this blog on 21 October that The Promise would win. That makes it two for two this year (I also reviewed David Diop's At Night All Blood is Black before it won the International Booker Prize earlier this year). I've managed to make a few accurate predictions for the last few years after we started this website (Lincoln in the Bardo, Milkman and Shuggie Bain (although I only chose Shuggie Bain after The Mirror and the Light didn't make the shortlist last year).
With this year's winner already reviewed, it means I am slightly ahead with my ongoing project to read all the Booker winners (eventually). So far, I've reviewed 35 of the 64 winners, although I've read more than that: I just have to reread books so I can properly review them, too!
You can find a complete list of Booker Prize Winners and shortlisted books, and links to our reviews on our website, by clicking here.
- bikerbuddy
21 November 2021
The Little Lost Bookshop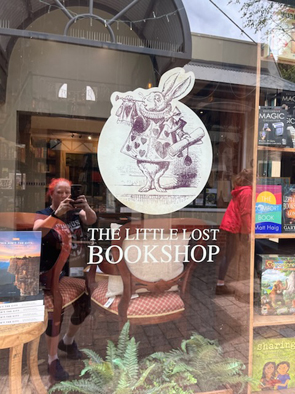 I don't get to the Upper Mountains often. Yesterday I dropped my daughter off at work in Leura then wandered up to Katoomba for a few things. I discovered a new and second hand bookshop I didn't know about, in Hapenny Lane - The Little Lost Bookshop.
It's fairly small but seemed to have a good selection of books, and a great range of board games. Downstairs was all new stock, upstairs had a cool little room for second hand books, complete with comfy chairs and a piano.
I picked up three books from the second hand classics section - The Immoralist by André Gide, Confessions of an English Opium Eater by Thomas De Quincey and Middlemarch by George Eliot. Will definitely be returning to this lovely little shop!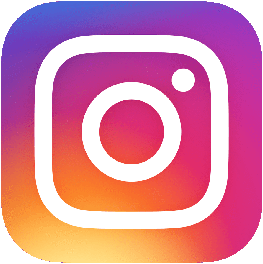 - Toriaz