Blog Archive - May 2021
3 May 2021
Toriaz recently wrote in this blog (22 February) that she'd bought a cart from IKEA which she called Karl (after a favourite book vlogger). I followed suit and have now also bought the same model cart and called mine Mr Anderson (after the same vlogger, Eric Karl Anderson, but also with a nod to The Matrix films). The idea of Mr Anderson was that I would keep all the books I hoped to soon read in him and try to cycle through the books so that I didn't leave some unread for years. Unfortunately, I'm not very disciplined when it comes to selecting books to read, and since I've had Mr Anderson I haven't selected one book from him (sorry if anthropomorphising my book cart is weird).
What's worse, I went to Sydney yesterday and bought four more books. I had intended to buy Lucy Ellmann's Ducks, Newburyport, which was shortlisted for the Booker Prize in 2019 and isn't available anywhere close to where I live. At the time I was relieved it didn't win. What I had heard about the book was that it was a thousand pages of one sentence (not entirely accurate, but only pedantically so). But I heard several good things about the book and my curiosity was piqued, and eventually I felt compelled to get it so I could – at some stage – read it. A second purchase was Joyce Carol Oates's Blonde, a novel based on the life of Marilyn Monroe. I've read three of her books (all reviewed on this website) and the general opinion seems to be that Blonde is one of her best books, of the many, many books she has written. I also purchased a nice hardcover edition of David Diop's At Night All Blood is Black, currently shortlisted for the International Booker Prize, which is announced next month. Eric Karl Anderson (the vlogger from YouTube, who has a very calming voice) recommends it as one of the best books he's read this year. Hopefully it will win and I will already have read it for our Booker Project. Finally, I bought a copy of Dickens's The Pickwick Papers. I read a lot of Dickens when I was quite young, but I never read this, Dickens's first novel. So, that's my book haul for the moment. Not sure when I will get to these books, but I'm always hopeful.
And talking about prizes, the Women's Prize for Fiction shortlist has also been also announced:
The Vanishing Half Brit Bennett
Piranesi Susanna Clarke
Unsettled Ground Clare Fuller
Transcendent Kingdom Yaa Gyasi
How the One-Armed Sister Sweeps Her House Cherie Jones
No One is Talking About This Patricia Lockwood
I have purchased two books on this list – The Vanishing Half and Piranesi – currently sitting with Mr Anderson, waiting to be read. As for the International Booker, the shortlist is currently on our front page.
- bikerbuddy
7 May 2021
If you read our blog last month you will know that a local bookstore, Dymocks in Penrith, was in danger of closing since its owners are retiring. They held hope that a buyer could come to an agreement with the shopping centre's landlord. Unfortunately for us, the hero did not rescue the damsel, the captain did not turn the ship in time, and the iceberg did not melt. Dymocks will be closing this Sunday.
- bikerbuddy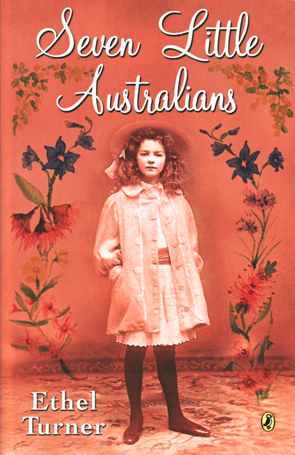 9 May 2021
Seven Little Australians
Whenever I've finished a book and am looking for another to read I normally faff about, reading this opening, reading that, and trying to decide what I'm in the mood for. I have a large backlog of books to be read, so it's easy to spend time doing this.
Today, instead of doing this, I decided that the universe had made the decision for me. Back in January I wrote a blog post about a 19th century Australian author, Ethel Turner, who lived in Leura for a time. We visited a street library outside her old house in Leura. But she didn't write her most famous book, Seven Little Australians, there. She wrote that in her home at Killara, and this morning as I was perusing the newspaper I found an article about Turner and her Killara home. If you want, you can check out the article here.
So, that's how I decided which book to read next. The universe told me. Next time I might invest in a Ouija board!
- bikerbuddy
14 May 2021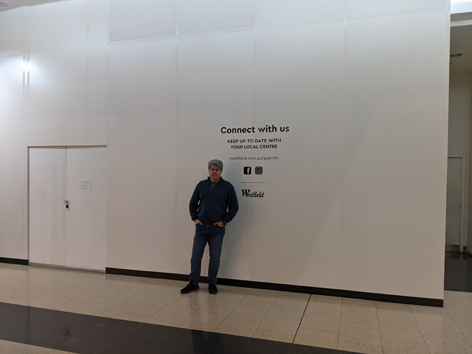 Me, last night outside the former site of Dymocks, Penrith
- bikerbuddy
20 May 2021
A New Submission!
I was checking my email last night, just before going to bed, when I discovered that the owner of incessantpain, here on Neocities, had sent me a review for the Reading Project. This came out of the blue! It's always exciting to have contributions or feedback from others. He has reviewed The Devil's Defender by John Henry Browne, a book about the lawyer defending Ted Bundy. We haven't previously had a True Crime category, even though I reviewed Mindhunter last year, so this seemed like a good time to add that category.
Thank you to incessantpain for your contribution, and to everyone else who takes any kind of interest in this site.
And for anyone else on Neocities (or anyone else at all, really) interested in doing something creative, this is a reminder that you can contribute to Strange Crust's next instalment of EarRat Magazine. Click here for details.
- bikerbuddy