Blog Archive - March 2021
1 March 2021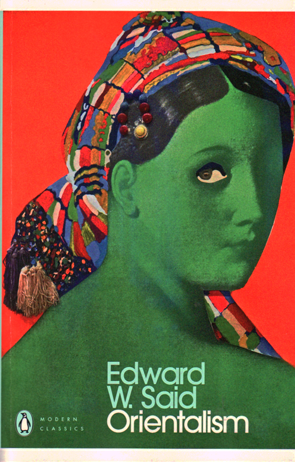 With less than two weeks before we have a company come in to install a new kitchen, I've been working madly to have renovations completed. Hopefully, I will get more time to read and keep this website up to date after they're done.
Meanwhile, some bad news, at least if you're me and live where I do. I heard news last night that the Penrith Dymocks bookstore, the closest to us, will soon be closing down. I spoke to the proprietors when they were renewing their five-year lease five years ago, and they told me then that they would probably retire after the lease ended. So that makes me think the rumour could be true. Apparently, they have had no one interested in buying the business.
That means an hour and a half long train trip to Sydney's CBD will be the future for book buying, since there are three good bookshops in Sydney I use, one of them the Dymocks flagship store. I prefer larger bookshops for browsing. Toriaz was travelling in there yesterday to get books for her daughter. I asked her to pick me up a copy of Edward Said's Orientalism. I've read about the ideas behind the book but not the actual book, so I've long thought to get it. Another book on the pile of books I need to find time to read!
- bikerbuddy
5 March 2021
Kazuo Ishiguro's Klara and the Sun was released in Australia yesterday, his first book since winning the Nobel Prize for Literature in 2017. I came to Ishiguro's work relatively late, reading his Booker Prize winner, Remains of the Day six or seven years ago. Since then, I've also read four of his other novels (prior to this website).
I travelled into Penrith last night to buy my copy of Klara and the Sun. Big W, a department store, had the trade paperback for AU$19, which is relatively cheap for books in Australia. But I'd heard Dymocks had a hardcover edition so I walked to the other end of the shopping centre. They did have two hardback copies in stock but for $14 dollars more than Big W's trade paperback price. The truth is, this is a more average price in Australia for this kind of book.
I decided to pay the extra since the hardcover edition of the book was so beautifully produced. The picture to the right is a side-on shot I took to show the coloured papers: the way it's been designed to make the cover image of the sun blend with the side pages. Of course, the trade paperback edition didn't have this and wasn't nearly as nice. I'll try to get a review written in the next month or two as other commitments end and my time is freed up.
- bikerbuddy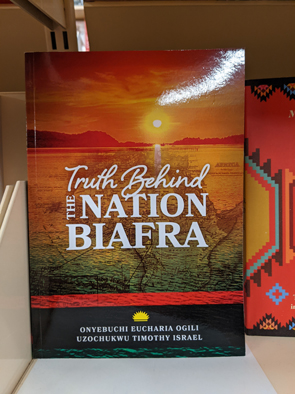 12 March 2021
I'm reading Chimamana Ngozi Adichie's Half of a Yellow Sun which is set around the Nigerian Civil War of the late 1960s when part of the nation seceded to form Biafra, an independent nation. I've never read anything about this piece of history before, so I'm learning a little from the novel and with a little extra reading on Wikipedia. But in the way of the universe, having not heard of the conflict my entire life, I stumbled across this book, pictured, in the history section of the bookstore last night. I considered buying it, but I have to admit, it didn't look to be the enthralling read that is Adichie's book. In fact, a cursory inspection suggested it was self-published and possibly a labour of love and enthusiasm rather than a well-produced historical account of the history, so I decided to leave the book on the shelf. It just made me wonder whether I'd seen other references to Biafra in the past and had just been blind to them.
- bikerbuddy
22 March 2021
Floods and Books
Yesterday, Toriaz asked would I like to visit the book shops in Sydney. It's been raining here without stop so it seemed like a good thing to do. I had started reading William Gibson's Agency and then decided it might be good to read his previous book, The Peripheral first, since Agency is a kind of sequel. So, I'm suspending my reading of Agency for the moment to do that.
As we headed back to the mountains, we realised it may not have been a good idea to leave home. The Nepean River was in flood to its highest level (so far) in half a century. We received an evacuation warning on our phones as we were trying to cross the bridge, with many other cars trying to head west. A car had been caught in the flood waters and was washing beneath us. Water was lapping at the back doors of houses high on the hill above the river. What's worse, Warragamba Dam, upriver, is full and overflowing and another three days of rain is predicted.
Anyway, we got home just fine, if a little slowly and a lot wet. I bought four books, in the end, pictured on the right, and I lost count of the number Toriaz bought. I couldn't stop her! At least we each have something to read if we get cut off from Western Sydney!
View of the Nepean River from our car as we crossed the bridge. The houses to the left are normally on a hill high above the river. The waters are expected to rise further.
- bikerbuddy