Blog Archive - June 2022
1 June 2022
My Genji Project is taking shape
Last month I dabbled with the design of some new pages for another long term reading project based upon Murasaki Shikibu's The Tale of Genji. My design remains unsatisfyingly incomplete, but as I've dabbled my thoughts about the project have evolved. Last night I ordered two more editions of Genji: the Edward Seidensticker and Arthur Waley translations. With these two additional editions I will have a complete set of The Tale of Genji as translated into English. I'm interested in summarising Genji, as I did with The Count of Monte Cristo, but given I cannot read Japanese, I'm also interested in looking at how each translator approaches the work. I'll have a few weeks to wait until these books arrive. In addition to these last two translations, I ordered Melissa McCormick's The Tale of Genji: A Visual Companion. This is part of what the blurb on the website says about the book:
Melissa McCormick provides a unique companion to Murasaki's tale that combines discussions of all fifty-four of its chapters with paintings and calligraphy from the Genji Album (1510) in the Harvard Art Museums, the oldest dated set of Genji illustrations known to exist. In this book, the album's colorful painting and calligraphy leaves are fully reproduced for the first time, followed by McCormick's insightful essays that analyze the Genji story and the album's unique combinations of word and image. This stunning compendium also includes English translations and Japanese transcriptions of the album's calligraphy, enabling a holistic experience of the work for readers today.
I realised there must be a lot of art inspired by Genji – it has even inspired manga comics – so while I was in Sydney a few weeks ago I went looking for books that showcased this kind of thing in Kinokuniya. I had no luck. So the idea of a book covering Genji art from five centuries ago seemed irresistible.
Here are the covers for the three books: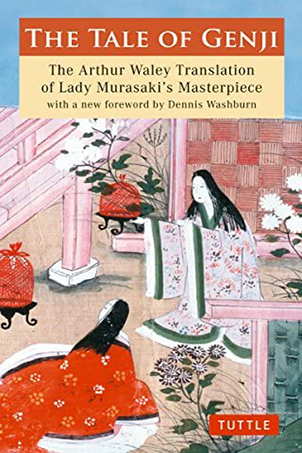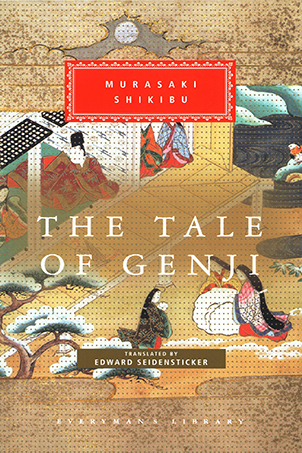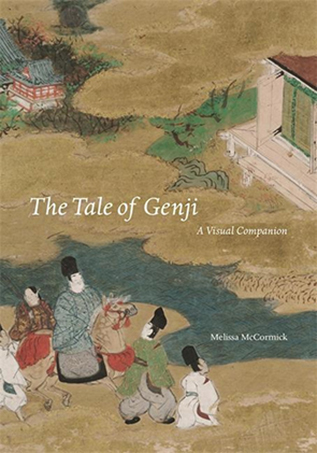 Earlier this year I started a YouTube channel for this site. I was able to quickly post three videos for that while I was isolated with Covid. Since then, I simply haven't had time to produce some of the other ideas for videos I came up with, and I wasn't keen to do a video on each reviewed book because it seemed redundant and I'm not that great speaking to the camera. But I plan to do a video on all my Genji books later this month once these last three books arrive.
And speaking of Covid, Toriaz tested positive for Covid last week and has been isolated since then. She's felt a bit crook but is getting better. She hasn't been able to concentrate much on reading and has turned to crochet for solace until she feels better. Hopefully, she should be able to come out of isolation in the new few days.
- bikerbuddy
8 June 2022
Welcome back Toriaz!
I haven't had a lot of time to read this week with a new project happening in the garden. But Toriaz has recovered from Covid and she's selected her first book for review since falling ill, Murder at Monk's Barn, by Cecil Waye. It's good to have her back!
Meanwhile, my plan to own and read every English translation of The Tale of Genji moves one step closer today. Two of the three books I have on order – the subject of the previous blog post – have been marked as 'Waiting to be packed' by my internet bookstore.
- bikerbuddy
13 June 2022
Hasty makes me look smart in front of my son!
Back in January Mike, who occasionally posts reviews here as 'Hasty', posted an article on his website, NoHappyNonsense, about art produced by artificial intelligence based only on written prompts. So when my son came to show me about this 'new' thing this weekend I was able to look less ignorant than I normally do. I showed him Mike's article and he produced me this image from one of the websites he has been playing with based on a prompt I gave him:
I'll let you decide what it looks like. I may use it as part of this site's artwork sometime in the future if I find an appropriate use for it.
- bikerbuddy
16 June 2022
Prizes - good and bad news
Ruth Ozeki has been announced as the winner of the 2022 Women's Prize for Fiction for her fourth novel The Book of Form and Emptiness (published by Canongate). In the announcement Mary Ann Sieghart (chair of judges) said the book "stood out for its sparkling writing, warmth, intelligence, humour and poignancy" and that it was "a celebration of the power of books and reading, it tackles big issues of life and death, and is a complete joy to read."
In other literary award news recently, the Costa Book Awards (previously known as the Whitbread Book Awards) have been cancelled, with the February 2022 awards for books from 2021 now being the last to have been given. The award had five category awards, one each for fiction, poetry, biography, a first novel and a children's book. In the prize's last year each winner received £5,000, and an overall Book of the Year award, chosen from the five category winners, was worth £30,000. Philip Pullman, author of His Dark Materials series, has expressed his disappointment at the end of the awards in an article in The New Statesman.
These awards were presented annually from 1971.
- Toriaz
20 June 2022
Book orders and wandering deliveries
I finally ordered this year's International Booker winner, Geetanjali Shree's Tomb of Sand online today. The book wasn't available in Australia when its win was announced.
I'm also waiting on my last Tale of Genji translation to arrive. I have a plan to read The Tale of Genji as part of a Special Reading Project for this site using all five major English translations. I recently reviewed Kenchō Suematsu's translation.
I received Arthur Waley's translation last week along with Melissa McCormick's Visual Guide to the work. My ordering them was the subject of my blog post at the beginning of this month. Meanwhile, I'm waiting for Edward Seidensticker's translation to arrive, which is the last book I placed on that order. My tracking page told me my book was only 30 kilometres away in Penrith last night. Rather than moving it another 30 kilometres in my direction this morning, Australia Post thought it better to take it to their Granville distribution centre, 50 kilometres farther away. I recently heard of Australia Post moving someone's parcel to three different States after it first came to their local distribution centre. I'm hoping my book won't be that well-travelled by the time I get it.
- bikerbuddy
22 June 2022
My Genji collection complete
Here it is, finally! My Genji collection is complete with Edward Seidensticker's translation (top left) turning up by post this morning. I'm still completing my indexing of The Federalist Papers among other things at the moment. So I hope to start doing something with my Genji collection on this site in the next few months.
- bikerbuddy