Blog Archive - December 2020
3 December 2020
Book lists
I was discussing book lists with Toriaz the other day. There are a lot of 'best of the year' lists out at the moment from websites like Goodreads and publications like TIME and The Guardian. We thought we might put together a short list of our favourites for this year and release them at the end of the month. Given that this is a dinky little private site, we don't expect to get any responses, but if you'd like to suggest any favourite books, contact us and we can include your picks in a list.
- bikerbuddy
4 December 2020
New books
I wrote in this blog last week about having to wait for Shuggie Bain, the 2020 Booker winner, to be restocked in to our local bookshops. I called Dymocks in Penrith yesterday morning to see whether they had received their order. As luck would have it, they had seven copies. I was told last week they were ordering twenty, so I asked could a copy be put aside until I could get to Penrith last night. No, I was told. They were having a 20% discount yesterday so they wouldn't do it. I decided to abandon my various projects to head straight down to Penrith, not wishing to risk disappointment. I was able to secure my copy.
I also added a further two books to my substantial reading list. I spotted Half of a Yellow Sun by Chimamanda Ngozi Adichie, the book Toriaz wrote about last month after it won the Winner of Winners award for the best book of the Women's Prize in its first 25 years. I happened to hear a young woman tell her friend what an amazing book it was. I was curious enough to buy it. Finally, I saw Vasily Grossman's Stalingrad. Like The Discomfort of Evening, winner of the International Booker this year, Dymocks had it wrongly categorised as non-fiction. It's a novel. I spotted it in Sydney earlier this year but they only had one damaged hardback copy for over $60. (Dymocks in Penrith had a high quality soft bound edition for only $22.99, which with discount was only $18.39!)
So, with three new books in my Dymocks bag, I returned home a happy man. I plan to finish and review another Booker winner, The Gathering by Anne Enright, this weekend. After that, I plan to have a look at Shuggie Bain.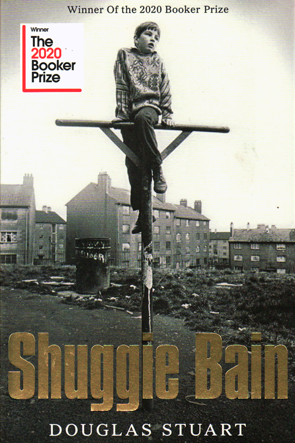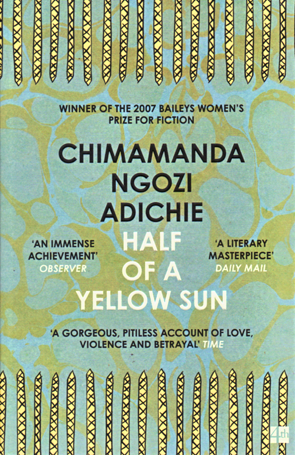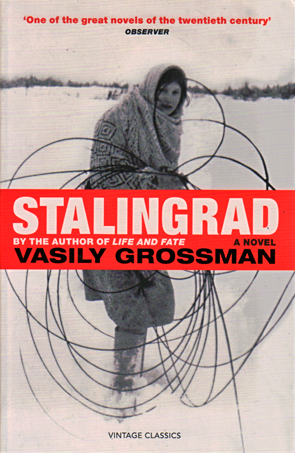 - bikerbuddy
14 December 2020
Geocaching ALs and Street Libraries
Apart from reading, we also spend some of our time geocaching (a hobby that uses billion-dollar satellite technology to look for little plastic boxes in the bush). A new element of geocaching that has opened up over the past year is Adventure Labs (AL), basically a group of virtual caches linked together by a theme. I created one around Springwood based on local little libraries.
A new AL was published further up the Mountains last week with the same theme. We took a drive yesterday to follow the virtual trail. We like to visit the local street libraries, so we'd already previously been to four out of the five libraries used in the new AL, but there was one that was new to us. It's one that's not registered on the street library website, so it was good to find. I found a book in this one that was on by TBR list, not that I really need any more books to read!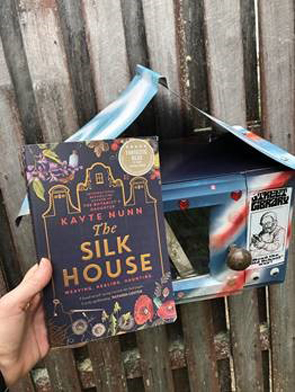 We also came upon a second unregistered street library on our drive, attached to the side of a caravan which was an unexpected bonus.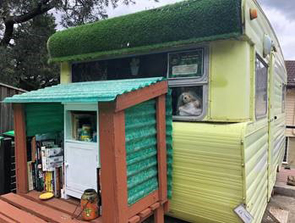 Finally, after completing the AL, we detoured before heading home to check one that has only recently been registered. This was is quite sweet – it's made from an old doll's house and contains only books for children.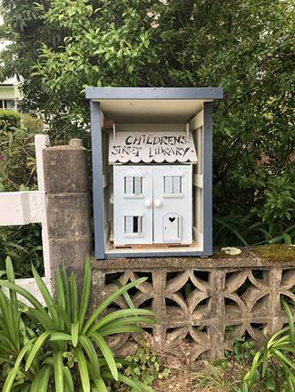 - Toriaz
30 December 2020
Goodbye to 2020!
I've just written and posted my last review for this year: John Douglas and Mark Olshaker's Mindhunter, a personal account of the FBI's Investigative Support Unit, which helps to profile serial killers, among other things. While most would agree that 2020 has not been a good year, there have been some positives for the Reading Project. We built a Street Library themed to this website, started an Instagram account, collaborated with a publisher to help promote some new books, published three reviews by Hasty who runs Shiitake Worsthand on Neocities, and published a total of 92 reviews for our fourth year, all while dealing with a busy personal schedule.
Hopefully, next year will start to improve (it seems naïve to believe everything will suddenly be better). Thank you to everyone who made comments on our site or sent private messages in support. Happy (?) new year!
- bikerbuddy