Blog Archive - July 2019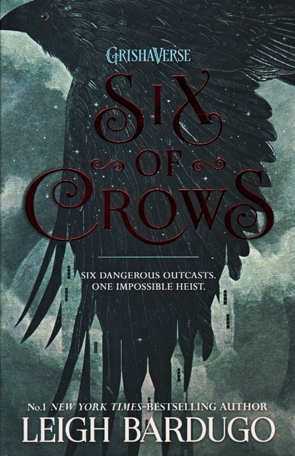 1 July 2019
Our website is primarily run for our own interest and learning, but we also welcome input from others which we have had on occasion. We received a request from another Neocities website owner, Soups, last week, to review a book, either Fire and Stars by Audrey Coulthurst and/or Six of Crows by Leigh Bardugo. I couldn't find Coulthurst's book in our local bookstores, but managed to get a copy of Six of Crows. I'm currently in the middle of T.C.Boyle's The Tortilla Curtain, a novel published in 1995, which documents the same issues America faces now concerning immigration at its southern border. Once I finish that and get it reviewed, I will start on Soups' request.
Also, a thank you to all who followed our website last week. We realise our website won't appeal to many on Neocities, so it's always nice to receive some positive feedback. Thank you to all those anonymous readers out there, also, who seem to take some level of interest in our site each day.
5 July 2019
I was in Penrith today and found myself once again drawn into the local bookshop. They're having a deal on Classic Penguins at the moment: buy two, get a third book free along with a Penguin canvas tote bag. I've written before in this blog how I like canvas bags; how they're particularly useful now since Australia only recently banned plastic shopping bags in supermarkets, so canvas bags are useful to have.
To get my canvas bag I bought a copy of Oliver Twist. I haven't read it since I was at school and the only edition we have is a fragile leather edition from 1909. I didn't want to damage it. I also bought Mikhail Bulgakov's The Master and Margarita. I've had a desire to return to Russian literature for some time and this is one I have never read. My free volume was Dostoyevsky's The Idiot. When I got home the title seemed apt. I suddenly remembered I have an old copy I inherited off someone years ago, so my free volume was kind of wasted. The idiot, indeed!
6 July 2019
After my blog post of yesterday Toriaz quickly pointed out that she, too, had received a Penguin canvas bag with her purchase of two black Penguin classics, plus her free copy. She bought Bleak House, another Dickens, The Twelve Caesars by Suetonius and Jonathan Swift's Gulliver's Travels. So, she has a book about mean-minded lawyers (with spontaneous combustion thrown in), a book about mean-minded emperors (who ruled the world), and a third book that is in no way suitable for children, despite its animated adaptation, given its mean-minded representation of humanity (with talking horses and people who poop from trees). She should enjoy that lot!
8 July 2019
I spent a good portion of yesterday and today knocking over the bulk of Leigh Bardugo's Six of Crows, a Young Adult Fantasy novel that incorporates a heist. We were requested by the owner of Soups website (Site / Profile) to review it, so I've started the review this evening, only to find I now feel a bit wiped out with all that reading. Also, the first episode of Ninja Warrior (the Australian version) begins tonight.
I never said we were high-brow!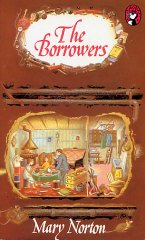 12 July 2019
I mentioned in my last blog that we were going to watch Australian Ninja Warrior a few nights ago. Freddie Flintoff, the former English cricketer, is one of the hosts of the show who talks to contestants and commentates. I may have joked about not being highbrow in my blog, but it seems that even on Ninja Warrior we couldn't escape a book reference. Flintoff interviewed a new ninja, Tom Nicholson, who is short. Flintoff, in his ebullient course-side commentary likened him to a borrower. I had to explain it to my family. The Borrowers were small people who lived between walls and had to 'borrow' things from regular-sized people. They appeared in a series of five books by Mary Norton between 1952 and 1982 and have been adapted for television and film. (Mary Norton is also known for Bedknobs and Broomsticks. For those more familiar with Terry Pratchett, his Bromeliad Trilogy is a similar idea). I checked on a book shelf that remains uncatalogued and in a mess at the back of our house and managed to find the first four books in the series scattered about. We only ever had the four: The Borrowers, The Borrowers Afield, The Borrowers Afloat and The Borrowers Aloft. The fifth book was The Borrowers Avenged. Sometime in the future I might read them again and review them, but right now I remain hopelessly behind on my unread pile.
15 July 2019
I finally got back to The Federalist Papers today, which is one of our Special Reading Projects. I discovered that I read Federalist 52 on 20 May this year. I've been pretty busy for some time now, so I often only have time to read whatever book I am currently reading. As a result, my reading for other projects (The Count of Monte Cristo and The Famous Five, which I am still trying to get off the ground) has suffered. So today I have added my reading of Federalist 53 to this site, which is about the length of terms to be served in the House of Representatives. I hope no one is going to hyperventilate over that. To keep you all calm and from fumbling through the menus, I have added a link here.
29 July 2019
A bittersweet find over the weekend. The town where we live has had three book stores for years, but the second hand bookstore, which has been here long before we ever arrived over twenty-five years ago, is closing down. It's last trading day will be this Saturday. We wandered in there yesterday to find that all fiction books were selling for 10% of their already low price. We managed to buy five hardbacks and another five paperbacks for only AUD$10. The hardbacks were Ian McEwan's The Innocent, Julian Barnes' The Porcupine, Chinua Achebe's Things Fall Apart, P.D.James' The Children of Men and Vikram Seth's A Suitable Boy. Except for the P.D.James, all were in good condition. I intend to return there today to look for a few Agatha Christie novels.